The Best Places to Celebrate The Fourth of July
From all of us here at MSP, we hope you had a safe and fun filled 4th of July! If you are already counting down the days until next year's celebration, or want to get a head start on planning for 2018 here is a list of the best places to celebrate the holiday.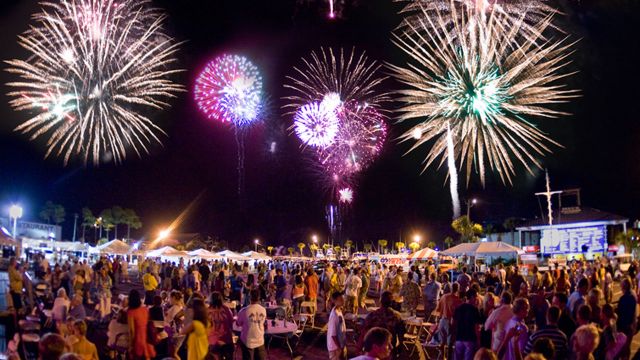 San Diego, California
Arrive early and spend the day at the beach with good food, your favorite beverage and even better company. After watching the sunset over the Pacific Ocean, set up your blanket to watch the fireworks from multiple locations such as, Shelter or Harbor Island, North Embarcadero, Seaport Village, Ocean Beach Pier, Seaworld, and the Coronado Landing Ferry, just to name a few.
2. Navy Pier, Chicago
Everyone in the city will gather along the shoreline of the historic Navy Pier to watch the fireworks over Lake Michigan. For only $15 (per adult), you can get spectacular views of the fireworks while riding on the ferriswheel or strolling down Dock Street.
3. Seattle, Washington
From children's games to beer gardens, you can bring the entire family to celebrate at Seafair Summer Fourth. And the best ways to view the fireworks, either on a boat on the beautiful Lake Union or on the grass of Gas Works Park. Or take advantage of various Fourth of July deals and try out the great bars and restaurants in the downtown area.
4. Myrtle Beach, South Carolina
With its sandy shores and fun carnival rides, the festivities are ongoing in this great little beach town. Catch the boat parade in Murrells Inlet with numerous fireworks shows viewable from all along the shoreline. Pack blanket and some sparklers for the family to enjoy a warm July night under the stars.
5. San Francisco, California
Pier 39 will be buzzing with live music, street performers, and other festivities, while you explore this exciting city. For the best views, bring a beach chair and set up anywhere along the stretch from Pier 39 to the Aquatic Park. While you're waiting stop into the Ghiradelli Chocolate Factory for some of their world famous chocolates or a refreshing chocolate shake and if the night gets a little chilly head over to Aioto's for some incredibly delicious clam chowder to warm you up.
6. St. Augustine, Florida
Stroll around the historic downtown area for the biggest event of the year. Arrive early to secure a good viewing spot to watch the famous Orchestra perform before the firework show or to stake out a spot on the Bayfront between Castillo and the Bridge of Lions to view the fireworks above the ancient Castillo de San Marcos and Mantanzas Bay.